Botox
Injections of botulinum toxin A are used for treatments such as wrinkle removal. This clinic uses only the safe BOTOX agents available from the Allergan Corporation of the United States, which have been approved by the FDA (U.S. Food and Drug Administration).
※ BOTOX is a registered trademark of Allergan Corporation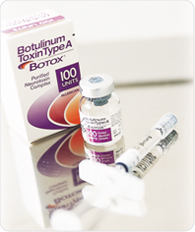 Duration of treatment
A few minutes
Swelling after treatment
Almost none
Recovery period
No hindrance for daily life
Hospital visits following treatment
Not necessary
Cost
Eyebrow wrinkles: ¥42,000
Wrinkles around the eyes: ¥42,000
Forehead: ¥52,500
Hyperidrosis: ~¥105,000
Masseteric hypertrophy: ~¥105,000
Botox - Case photos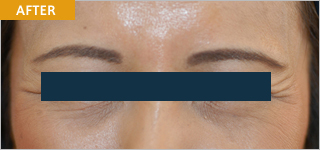 Hyaluronic Acid/Collagen Injections
This is a widely practiced procedure in the cosmetic surgery world for treatments such as the removal of wrinkles. By making an injection into the part of the skin that the patient is troubled by, the collapsed part of the skin is flattened. This technique is also used in various other medical procedures, mainly for the purpose of creating more volume.
Duration of treatment
15 minutes
Swelling after treatment
1-2 days
Recovery period
No hindrance for daily life
Cost
Hyaluronic acid (0.1cc): ¥10,500
Human nurtured collagen (0.1cc): ¥12,600
Hyaluronic acid/collagen injections - Case photos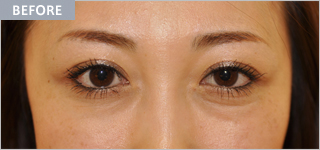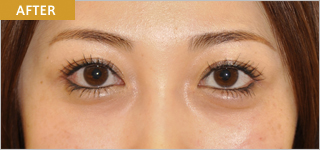 Peeling
A treatment that removes the outer stratum corneum layer of the epidermis, and promotes renewal of the skin. There are various different approaches to this treatment. At our clinic we do chemical peeling and salt peeling.
Duration of treatment
15-30 minutes
Recovery period
Almost instant
Hospital visits following treatment
Treatment is necessary a few times every 2-3 weeks
Cost
Glycolic acid + iontophoresis: ¥21,000
Salicylic acid + iontophoresis: ¥21,000
Salt peeling + iontophoresis: ¥21,000
Vitamin alginate pack: ¥4,200
Alginate sedative pack: ¥6,300
Ultrasonic waves whitening pack: ¥84,000

Vela Smooth
Beauty equipment which combines infrared light, high frequency waves, and vacuum suction. Vascular cavities are spread by the vacuum suction lifting the skin, and blood flow is increased. At the same time, the lifted part of the skin has heat applied to it through RF and IR. Through this process, circulation is improved, cellulite is reduced, and the skin becomes more smooth to the touch.
| | |
| --- | --- |
| Duration of treatment | 20-30 minutes |
| Swelling after treatment | None |
| Recovery period | Instant |
| Hospital visits following treatment | Treatments are necessary 5-6 times every 1-3 weeks |
| Cost | |
Vela smooth - Case photos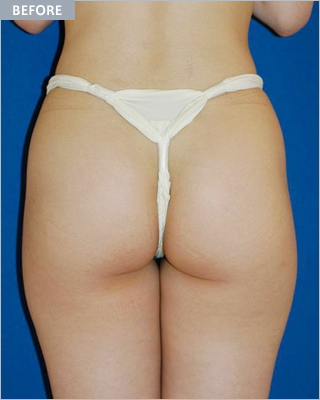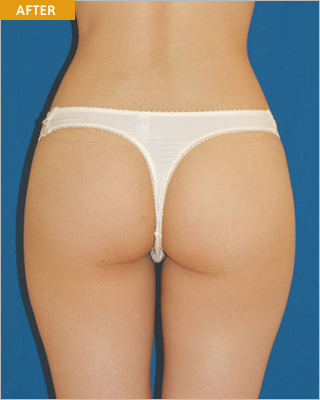 Polaris/Reffirm
The leading machines of those using RF (high frequency waves) to remove wrinkles and sagging. Polaris uses the power of diode lasers, and Refirme treats through the power of combined IR (infrared light). Both treatments are non-ablative (will not cause damage to the surface of the skin), so even individuals sensitive to pain can receive treatment worry free.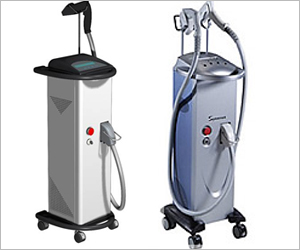 Duration of treatment
~30 minutes
Swelling after treatment
Almost none
Recovery period
Makeup possible right after treatment
Hospital visits following treatment
Treatments are necessary 3-5 times every 3-4 weeks
Cost
Face 1 time ¥31,500
   3 times ¥84,000
   5 times ¥136,500
Neck ¥31,500
Breast ¥42,000
Hips ¥42,000
Polaris/reffirm - Case photos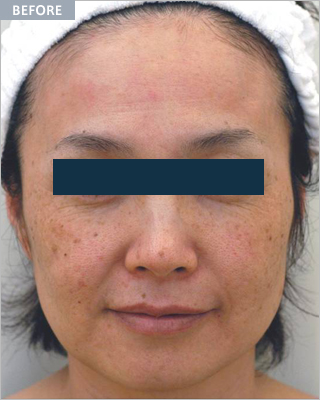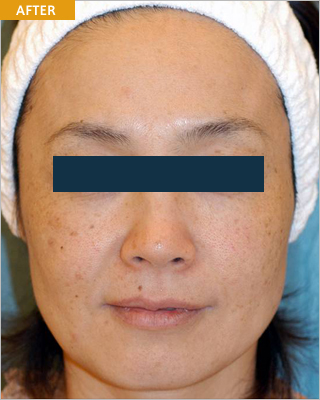 Obagi Nuderm System
A skin care system developed by Dr. Obagi, an American dermatologist. It is a full-scale treatment system using makeup containing pharmaceuticals and medicine, so a doctor's prescription is necessary to use the treatment. For those worried about whether the system will be suitable to their skin type, our clinic has prepared a ten day "Starter Set."
If you are troubled by acne, freckles, wrinkles, or dullness, please feel free to schedule a consultation.



- Starter set (tretinoin cream included): ¥10,000
- Full set set (tretinoin cream included): ¥126,000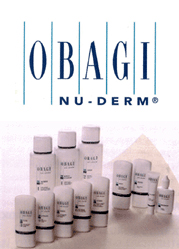 Obagi Nuderm System - Case photos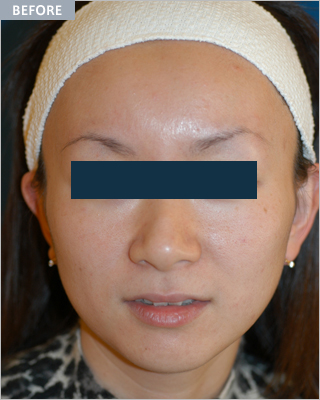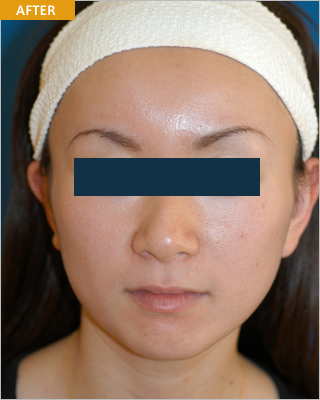 Plasma
This clinic is the first in Japan to adopt these treatment methods, which use machines that utilize totally new energy sources. Damaged skin is restored quickly, and a young, healthy complexion is created. All who are troubled by skin problems, including those who were disappointed in not receive the expected effect through treatment of conditions such as wrinkles, sagging, blemishes, or dullness, or those who are troubled by acne or acne scarring, can expect effective treatment.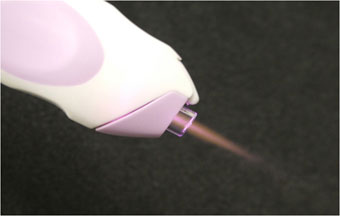 Duration of Surgery
1 hour from the application of anesthetic cream to the end of the treatment package
Swelling following surgery
Redness of the skin may occur after treatment
Degree varies depending on power output
Recovery period
0-10 days
Varies depending on power output
Hospital visits following surgery
After treatment, visit to hospital as an outpatient is necessary ※Frequency and number of visits varies according to power output
Cost
●Low/medium power output
Cheek (one side): ¥31,500
Faceline: ¥31,500
Temples: ¥26,250
Around the eyes (upper/lower eyelid): ¥31,500
Whole face: ¥126,000

●Medium/high power output
Cheek (one side): ¥63,000
Faceline: ¥52,000
Temples: ¥52,500
Around the eyes (upper/lower eyelid): ¥63,000
Whole face: ¥252,000
What is plasma?
Plasma is ionized gas with an added energy. Compared to gas, it has a much higher energy level. Portrait Plasma adds energy to nitrogen gas, which creates nitrogen plasma used for treatment.

What does plasma do to the skin tissue?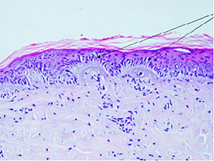 After plasma application
In the deepest part the plasma reaches, vacuolar degeneration occurs. The stratum surface remains and functions as a barrier.
Wound healing elements such as growth factor remains inside. No bacteria/water can enter from the outside either.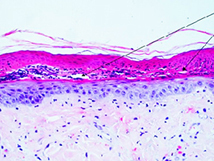 4 days after plasma application
New surface skin and stratum layer is being created. The old skin/stratum are still found on the surface, working as a barrier. Without any infections or stimulations from the outside, new skin is being regenerated on the inside.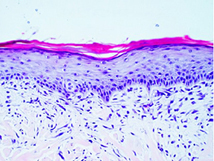 5-9 days after plasma application (depending on treatment level)
New skin regenerates and old skin/stratum that was covering the surface falls off, which allows growth of fibroblast and collagen.
FAQ
How long does it take until I see results?
That depends on the energy level settings.
What is the correlation between energy settings and the amount of sessions?
Assuming a high level energy requires 1 session, a mid level energy will require 2~3 sessions, low level will require 4~5 sessions, and super low level will require 6~7 sessions.
With anesthetic cream, used to efficiently distribute plasma and moisturize the skin, you will not experience any pain.
Plasma treatment procedure
Face wash -> anesthetic cream -> plasma application -> cooling -> moisturizing pack The treatment lasts about an hour.
Aftercare for plasma treatment
After treatment, please refrain from washing your face for 8 hours. After plasma treatment, your surface skin will gradually dry up. It is important to keep it moist. Please apply the prescribed lotion/ointment as instructed.
Continue until the old tissues on the surface fall off naturally. Do not peel off old tissues by force for it will disturb the healing process and lead to troubles like pigmentation.
Plasma treatment intervals
Super low level/low level: Once every 3-4 weeks, total of 5-7 sessions. Mid level: Once a month, 3-4 sessions. High level: You will experience ideal results with one treatment. Regarding maintenance treatment: For low-mid level treatments, you will need to come in once every 6 months~1 year. For high-level treatments, you will need to come in once every 1~2 years.
Plasma treatment - Case photos
Skin regeneration treatment -skin regeneration-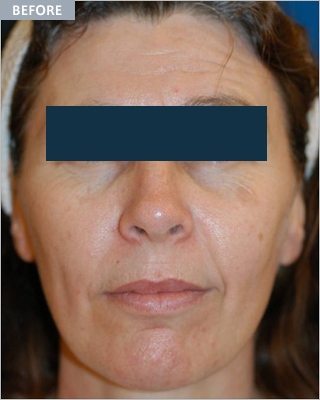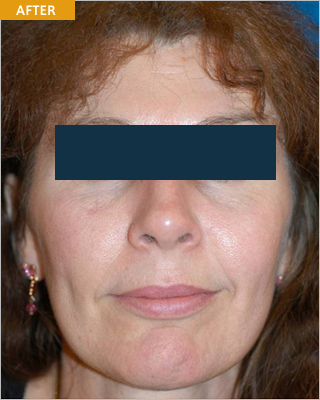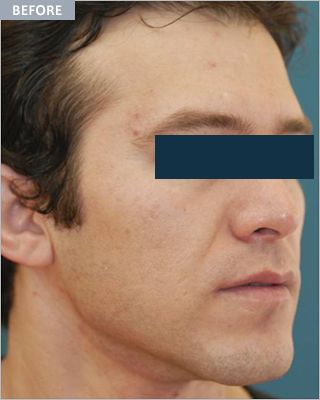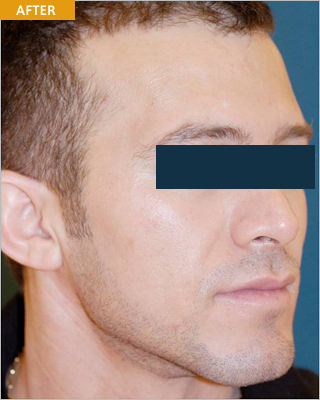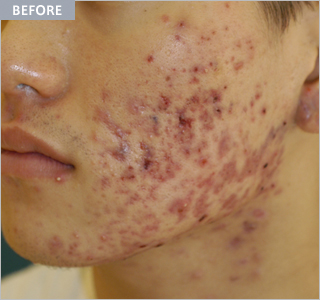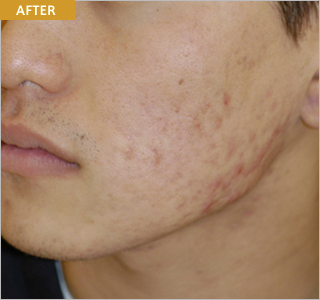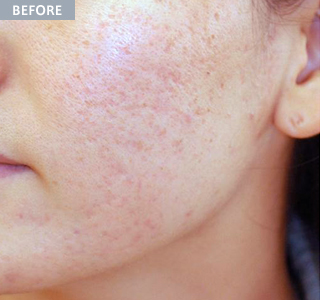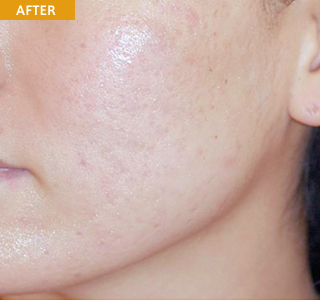 eCO2 CO2 fractional laser
This is a new type of fractional laser treatment using carbon dioxide laser. This method creates small holes in the skin and utilizes the skin's healing property for a more beautiful skin. Not only is it effective on wrinkles, sagging, stains, or tightening pours, it is also effective on treating acne scars, stretch marks, and even striation of pregnancy. If chemical peeling, photo facial, radio wave, other fractional laser methods, or other treatments didn't work for you, please do not hesitate to contact us.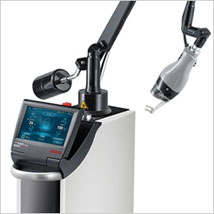 Duration of Treatment
40-50 minutes from anesthetic to laser and cleaning
Swelling after treatment
Redness/roughness of the skin may occur after treatment
Recovery period
4 days - 2 weeks
Varies according to power output
Hospital visits following treatment
Re-examination necessary 1 week and 1 month after treatment
Cost
¥31,500
Please refer to the price chart for further details
Longitudinal study of Non-ablative Fractional Laser (Affirm) and Ablative Fractional Laser (eco2)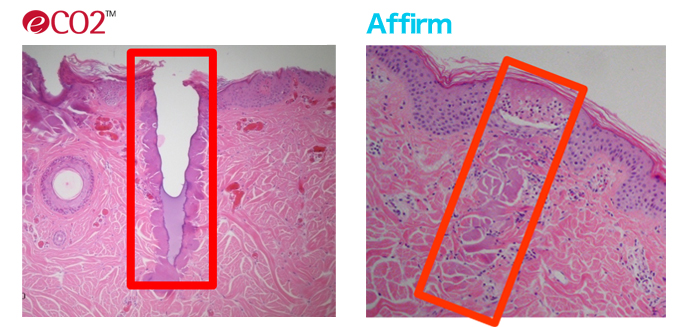 Depending on the output settings, you can adjust the depth of the laser!! (Based on treatment needs)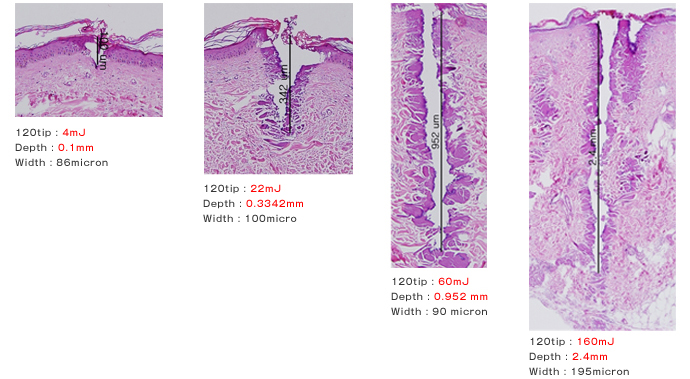 Comparison of the ablations depth differences according to pulse energy (mJ) (120µm Tip setting)
CCT (Control Chaos Technology)
Conventional fractional laser equipment applied laser by rows against the skin and concentrated too much heat at once, which causes pigmentation in some cases where the patient's skin tone was relatively dark. With CCT (Control Chaos Technology), installed on eco2 fractional laser, decreases down time and risk of pigmentation. After one laser is shot, the computer-generated system shoots another randomly generated beam to the farthest location possible, which suppresses damages from excessive heat.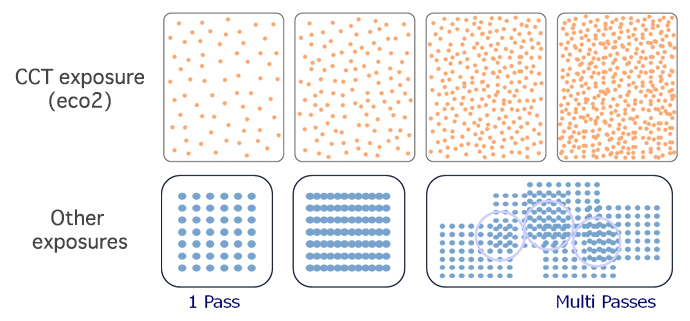 Adjust the diameter of laser beams!! (Adjust size based on location/purpose)
Adjustment and depth settings with hand piece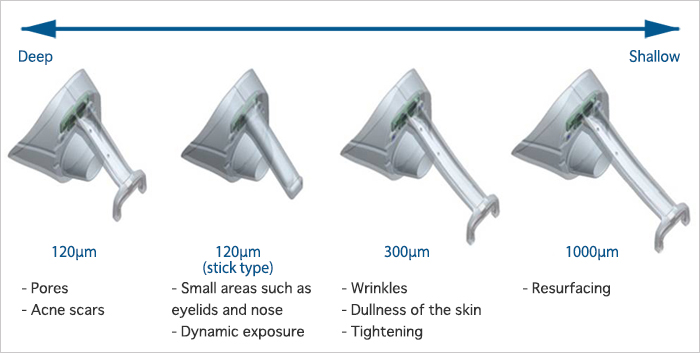 eCO2 Fractional Laser Case Photos
Case study -Regeneration treatment-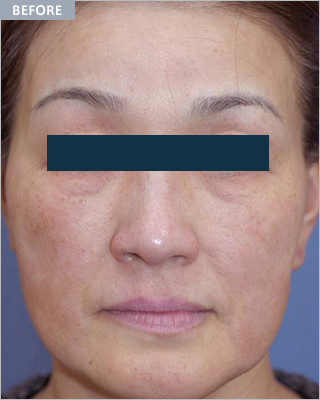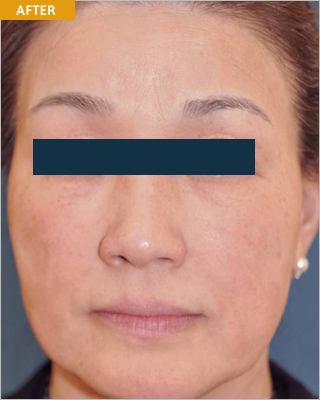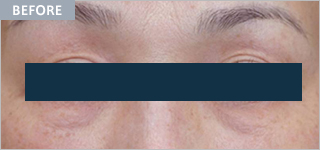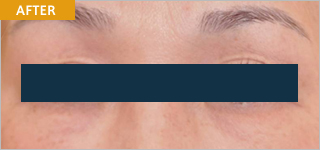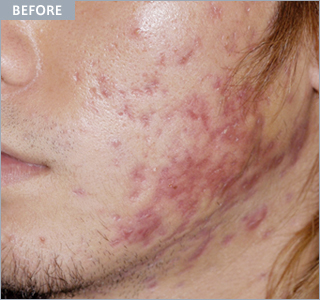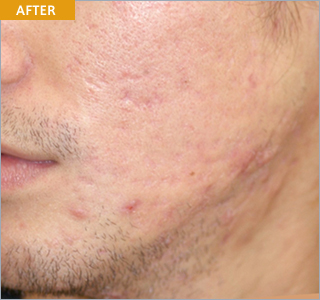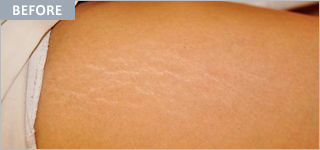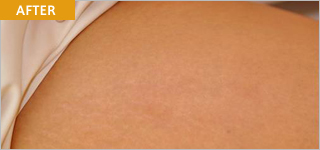 Affirm
This is a fractional laser using Nd:YAG laser (1440 nm). It applies 1200 extremely thin lasers on a 1cm square surface. This new treatment utilizes the healing power of skins, which creates new skin and revitalizes your skin, solving your wrinkles, sagging, or stains problems. Compared to the eco2, a CO2 fractional laser, this method requires less down time and a shorter recovery from redness. You can apply makeup right after treatment as well.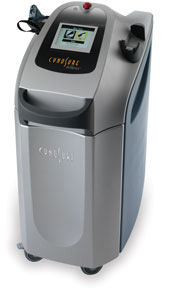 Duration of Treatment
10-15 minutes
Swelling after treatment
Redness/roughness of the skin may occur for 1-2 days after treatment
Recovery period
1-2 days
Varies according to power output
Hospital visits following treatment
3-6 times every 3 weeks
Cost
¥105,000 (all cancers)
Please refer to the price chart for further details
Affirm Treatment Images

FAQ
What is affirm treatment?
Fractional therapy is a new type of treatment that creates tiny holes on the skin using lasers and revives the skin itself utilizing growth factor properties of the skin.

"Fraxel", laser equipment introduced to the market a few years ago, is not the best method for Asian skin vulnerable to pigmentation and stains. The size of the laser is too deep and the output is unstable. On the other hand, Affirm can apply stable laser output and depth and create multiple tiny holes. This decreases the down time of the patient and minimizes side effects such as pigmentation, making it an effective anti-aging treatment.
What kind of laser is Affirm laser?
As the name "Fraction" suggests, it consists of tiny lasers. Affirm is a new type of fractional laser that uses a 1440nm wavelength Nd-YAG laser with CAP (Combined Apex Pulse Technology) technology, allowing it to create 1000 micro laser (300μm in depth) holes on a 10mm diameter surface.

This micro laser creates a tiny hole, 0.1mm in size, invisible to the naked eye. Utilizing the skin's property to heal itself, a new skin cell replaces that void. One treatment can revive 15~20% of skin.
The pain of treatment has decreased due to the cooling system that sends cool air onto the skin. If you are sensitive to pain, you can request to have an anesthetic cream applied to your skin around the eyes.
Furthermore, with Fraxel, there was a need to apply blue pigment called optical guide blue. With Affirm, there is no need to apply contact gels and it can be applied directly onto your skin. This allows for a shorter treatment time.
What kind of results can I expect with this treatment?
This treatment will revive your skin damaged from ultraviolet rays and aging (photo aging skin). It is especially effective for tiny wrinkles around the eye. It revitalizes your skin as a whole and improves stains. It is also effective for tightening up pours of the nose and cheek. You can even expect improvement of skin damage caused by acne, post-surgery scars, and striation from pregnancy, and stretch marks.
How long is one treatment? How many times do I have to get treatment? Does it hurt?
Since there's no need to apply blue pigments or contact gel upon treatment, one session only takes about 15~20 minutes. With our cooling system, the pain levels during treatment are kept to a minimum. There is no need for surface anesthetics either. One application can replace 15%~20% of skin, so you will need about 5~6 sessions with a 3-week span in between.
Affirm - Case photos
Case study -Rejuvenation of skin-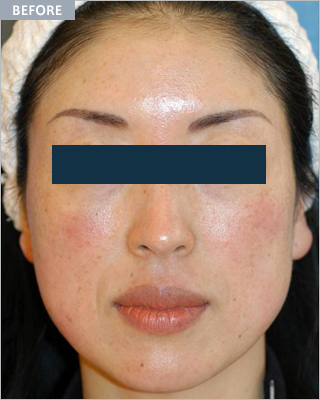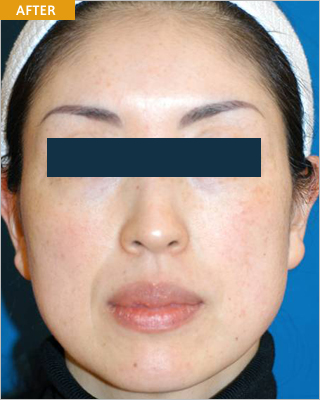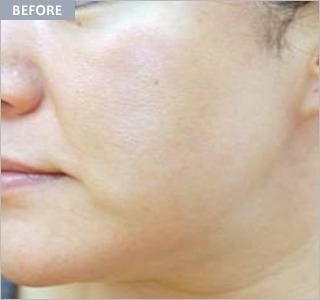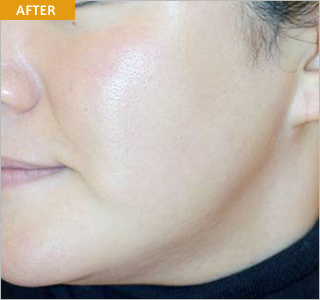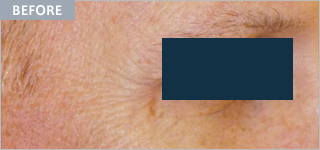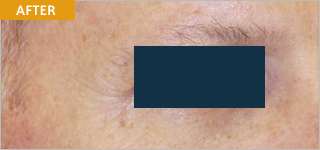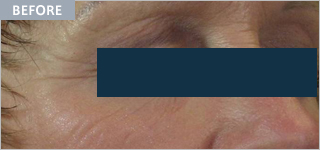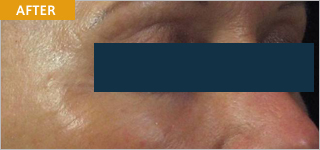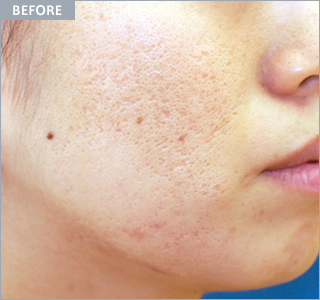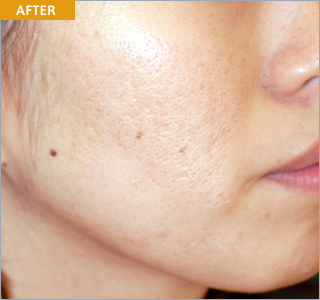 INFINI
This new treatment uses RF (High frequency). By using a hand piece with an extremely thin needle, it can reach deeper into the skin. Compared to the conventional RF treatment, where heat was applied from the outside, this treatment allows us to reach and stimulate the fibroblast more directly, which leads to a more effective treatment for sagging skin.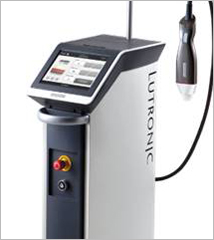 Duration of Treatment
30 minutes - 1 hour

Depending on anesthesia
Symptoms after treatment
0-5 days downtime
According to power output
Recovery period
0-5 days
Hospital visits following treatment
Treatment 1 time in 3-5 weeks, 1 cool 3-5 times
Cost
¥126,000