We provide relaxed and safe treatments of high quality in a confortable space by highly skilled staff.
At Akai Clinic, we strive to make our patients individually become the ideal beauty they reach for.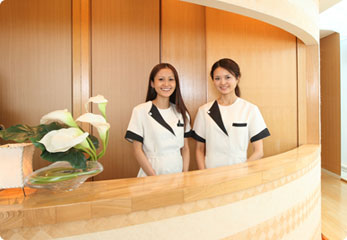 The staff at this clinic are highly skilled specialist physicians, such as Director Akai. We would like to introduce each staff member's career history and their message.
This clinic does not only provide medical examination and treatment, but also counselling and after-care. We would like to introduce you to the flow of medical examination and treatment at this clinic.
At this clinic, we take care to create a space where you can relax and rejuvenate. We would like to introduce you to the clinic interior, which uses an abundance of natural materials.
This clinic includes one clinic in Omotesando, as well as a skincare specialist clinic in Yokohama Kannai called Akai Clinic Skincare.