Staff
Our highly-skilled specialist physicians take responsibility for your treatment
The staff of this clinic are highly-skilled specialist physicians. Surgery is managed by Director Akai, who is very experienced, and has worked in plastic surgery.
Our specialist staff also handle your anesthetic and skincare.
All of our staff will help you to achieve our patients' individual dreams of becoming "the person that I want to be".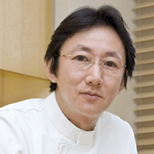 Specialist fields:
Cosmetic surgery/Plastic surgery/Maxillofacial surgery/Cleft lip and palate/Laser treatments
Research:
Regenerative medicine/Tissue engineering (in the process of applying for a patent in regard to artificial bone regeneration technology)
Profile

| | |
| --- | --- |
| 1985 | Graduated from Showa University School of Medicine |
| 1985 | Entered Plastic surgery classroom at Showa University |
| 1990 | Plastic surgery assistant at Showa University |
| 1991 | Plastic surgery specialist |
| 1992 | Studied abroad in the United States |
| 1993~1997 | Applied treatments as the medical director of plastic surgery at a flagship hospital |
| 1998 | Head of Showa University School of Medicine Plastic Surgery Medical Office |
| 1999 | Full-time lecturer on Plastic Surgery at Showa University School of Medicine |
| 2003 | Established Akai Clinic |

Membership of professional institutions, etc.:
Japan Society of Plastic Surgeons, specialist/Japan Society of Aesthetic Plastic Surgery, full member/Japan Association of Aesthetic Medicine, full member/Japanese Dermatological Association, member/Japanese Society of Tissue Transplantation, councilor/International Society of Plastic Surgeons, member/American Society for Aesthetic Plastic Surgery, member/U.S. Anti-Aging Society, member/Japan Society of Cranio-Maxillofacial Surgery, member/Japan Society of Microsurgery, member/Japanese Cleft Palate Association, member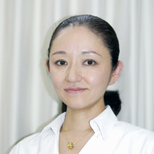 Specialist fields:
Dermatology/Skin care plastic surgery
Research:
Cause of acne and treatment/ Laser (light) treatments
Profile

| | |
| --- | --- |
| 1988 | Graduated from Teikyo University Faculty of Medicine |
| 1988 | Entered Plastic surgery classroom at Teikyo University |
| 1990 | Entered Plastic surgery at Show University |
| 1990~1998 | Performed plastic surgery and dermatology treatments at a flagship hospital |
| 1998~ | Responsible for specialized acne, skin care and laser treatments at Hiwara Dermatology Clinic |

Membership of professional institutions, etc.:
Japan Society of Plastic and Reconstructive Surgery/Japan Society of Aesthetic Plastic Surgery/Japanese Dermatological Association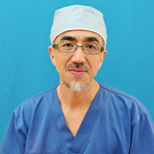 Specialist fields:
General anaesthesia/Pain clinic
Research:
Nutrition and breathing/Anaesthetic for patients with cleft lip or palate/Treatment of peripheral facial nerve paralysis/Treatment of trismus
Profile

1988
Graduated from Showa University School of Medicine
1988
Entered Showa University School of Medicine Department of Anaesthesia classroom
1990
Worked at Sempo Tokyo Takanawa Hospital, Department of Anaesthesia
1991
Worker and assistant at Showa University Toyosu Hospital, Department of Anaesthesia
1993
Worker and assistant in the Anaesthesia classroom at Showa University School of Medicine
1993
Cairo University Specialized Pediatric Hospital Project
(2nd period) Treatments specialist
1994
Worker and assistant in the Anaesthesia classroom at Showa University School of Medicine
2002
Head of the medical office of the Anaesthesia classroom at Showa University School of Medicine
2003
Established Pain Management Office TA

Membership of professional institutions, etc.:
Japanese Society of Anesthesiologis/Japan Society of Pain Clinicians/Japanese Society of Pediatric Anesthesiologis/The Japanese Society for the Study of Chronic Pain/Am. Soc. of Regional Anesthesia & Pain Medicine