Reconstructive bone
Using reconstructive techniques, this procedure involves moving some of the patient's own bones as the material to contour the forehead. The risk of infection and invasion when inserting traditional artificial objects such as ceramics or transplanting from other parts of the body was a concern that can now be swept away. This original method, which puts university research themes into practice, was developed by this clinic and co-developed with Olympus. This minimally invasive procedure uses the patient's own bone which removes the risk of communication of disease or rejection.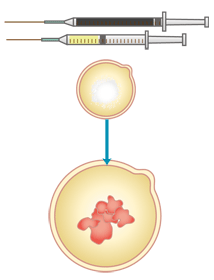 Duration of Surgery
2-4 hours
Varies depending on the area treated
Period of swelling following surgery
2-3 weeks
Recovery period
2-3 weeks
Hospital visits following surgery
Re-examinations are necessary after4 days, 1 week, 1 month and 3 months
Cost
~¥1,260,000
Please refer to the price chart for further details.
Reconstructive bone - Progress after surgery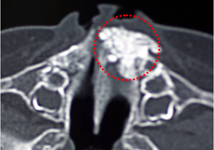 1 week after surgery: the transplanted artificial bone can be distinctively confirmed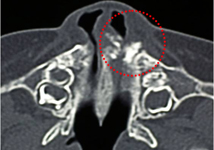 1 month after surgery: the artificial bone can be seen gradually changing itself into the patient's own cells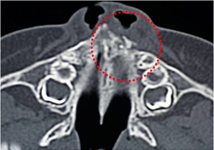 3 months after surgery: the artificial bone has been perfectly replaced by the patient's own cells